Do you need help?
We are interested in hearing about your surface treatment tasks. You are always welcome to contact us.
DanGard uses the latest and most advanced metallisation equipment. We metallise everything from small individual items to series of large iron and steel constructions with ISO 9001 quality assurance and using various wire alloys according to the customer's requirements.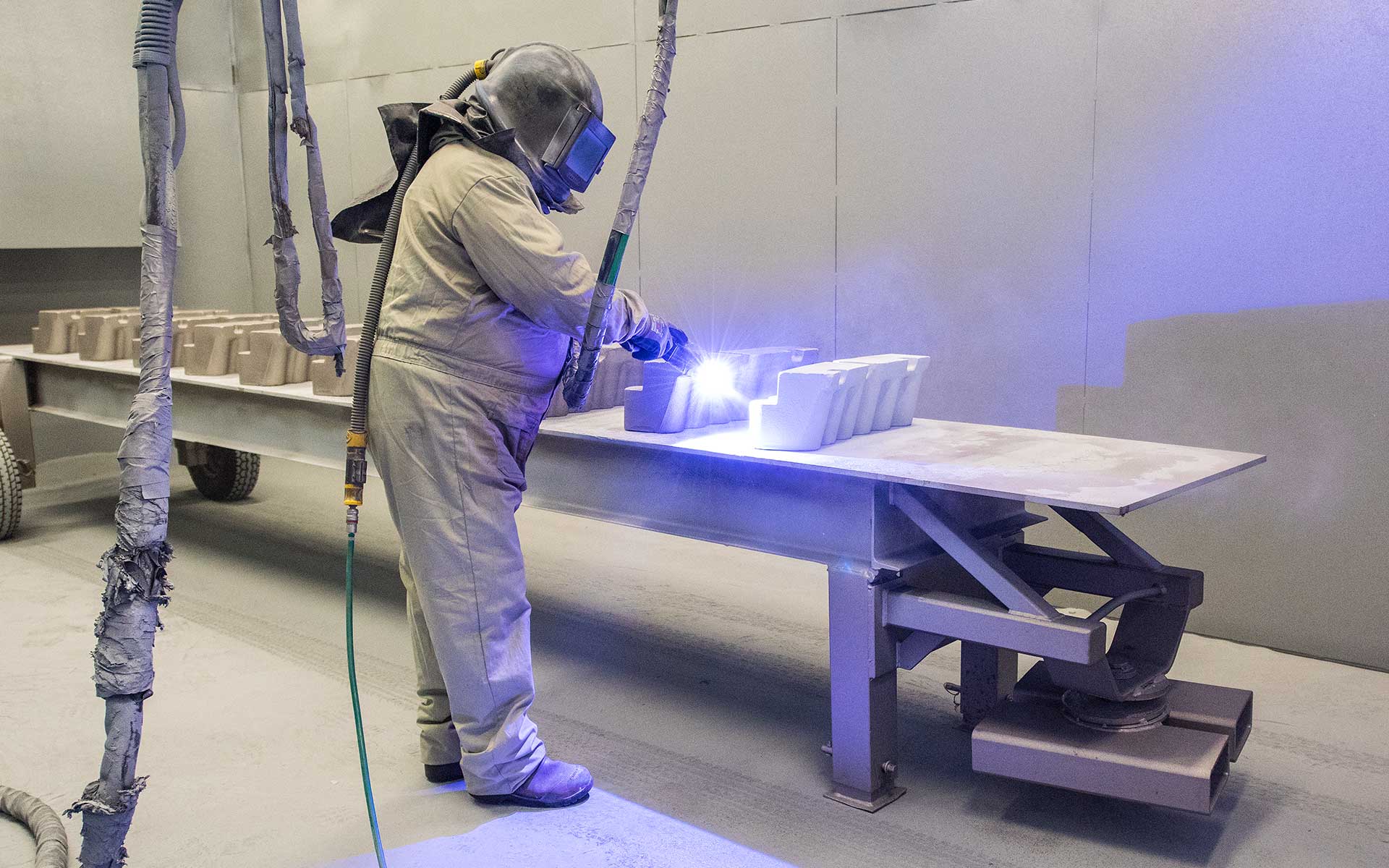 Metallisation is a cathodic protection of steel where zinc or zinc/aluminium is applied as an anode. The benefits of metallisation are many:
Flexible spraying technique for zinc application instead of hot-dip galvanising
Easy to control layer thickness
Sandblasting before metallisation to increase strength and service life
Often used where there are fittings and high corrosion requirements
Metallisation is applied manually or with a robot, and it is possible to apply it in different layer thicknesses according to the customer's needs, corrosion requirements and wishes. For offshore and other environments where a high degree of rust protection is required, metallisation is the best pre-treatment for good lacquering. Metallisation can stand alone as a surface treatment but most often precedes a multi-layer painting process.
Among other things, we metallise:
Components for the wind, oil, gas, and offshore industries
Parts for truck chassis/load platform structures
Industrial components
All kinds of iron constructions
We visually check the quality of the metallisation, and the layer thickness is determined using a layer thickness gauge. Thus, we ensure that the quality is optimal and the expression uniform.
At DanGard, we currently have robotic systems for both sandblasting and metallisation of components weighing up to 100 kg.