Do you need help?
We are interested in hearing about your surface treatment tasks. You are always welcome to contact us.
The item to be surface treated may have many impurities or coatings such as paint, varnish, oil, and grease. It is important to have these impurities cleaned up before working on the item. Proper pre-treatment is crucial for the subsequent quality and to ensure long shelf life.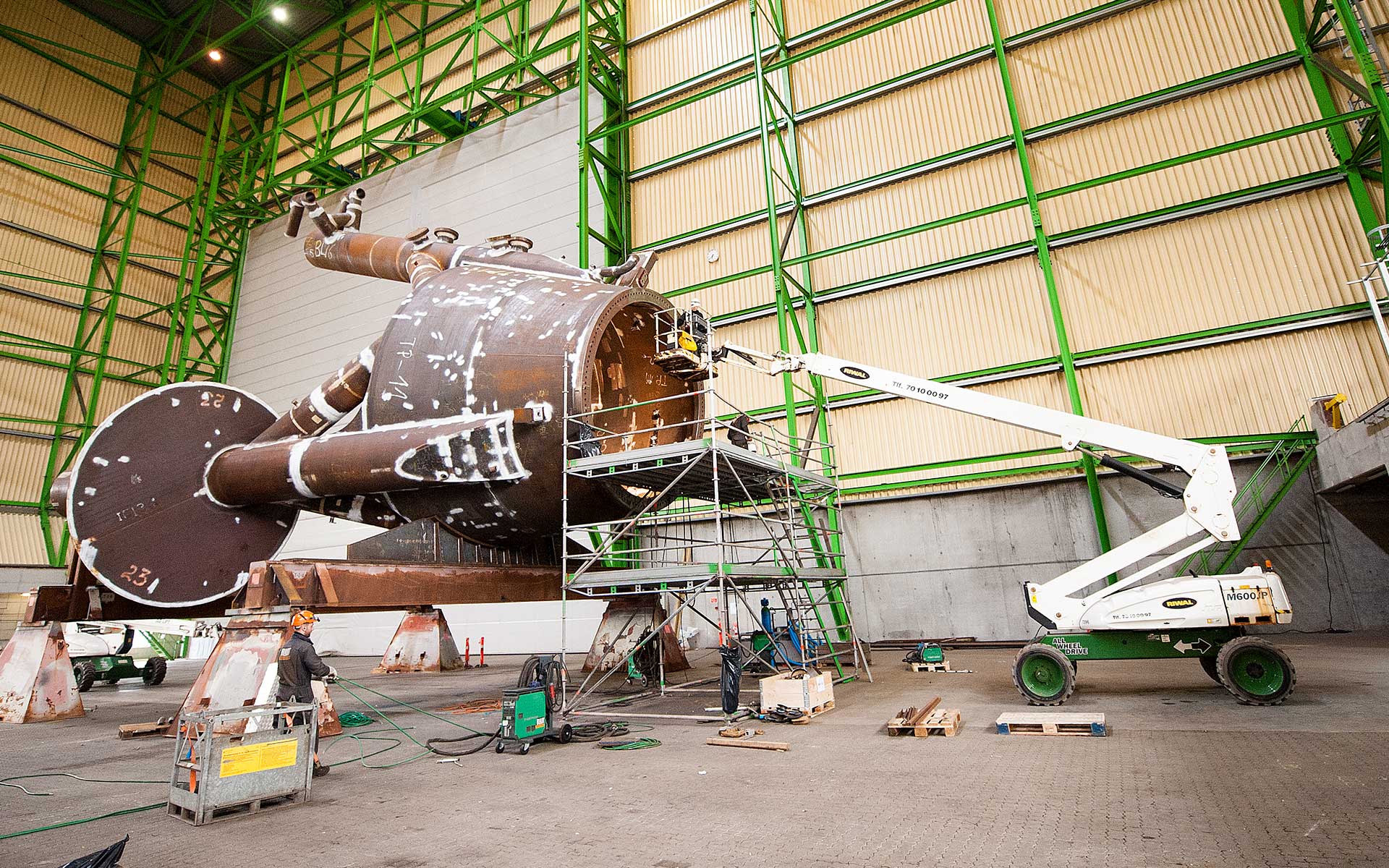 At DanGard, we wash all items to ensure a clean and grease-free surface before starting the actual treatment.
Washing is performed with a hot water purifier and soap in approved facilities. We have washing machines that can handle automatic washing and pacification of items up to seven tons – everything takes place in a closed system. Components, which only need to be washed before the customer, for example, separates the item are also washed here.
Hot water cleaning is a mild cleaning that can be used on all types of materials. The method can also be combined with light chemistry if contamination or paint needs to be removed.
Items are unplugged/uncovered in areas that do not need to be dealt with – of course, always in accordance with the customer's wishes and instructions.
The clean surface ensures optimal adhesion and gives a much more durable and beautiful result.