Do you need help?
We are interested in hearing about your surface treatment tasks. You are always welcome to contact us.
Painting of iron, steel, aluminium, and other types of metal is a craft that requires knowledge and experience to create a satisfactory result. We cannot see the condition below the surface with the naked eye, but it is crucial for the subject's lifetime that it is clean and free of impurities.
At DanGard, we handle the entire process – from cleaning to applying the desired surface treatment – and, of course, with due regard to the environmental requirements from start to finish. It is your assurance that the quality is in order.
DanGard performs industrial painting with wet lacquers of all types, such as epoxy, polyurethane, acrylic, and water-dilutable systems. Apply with Airles, Elektrostat, Airmix or whatever is best for the specific item. We carry out all systems according to the customer's wishes – the most commonly used standards are Norsok and DS/ISO 12944, but others are also used.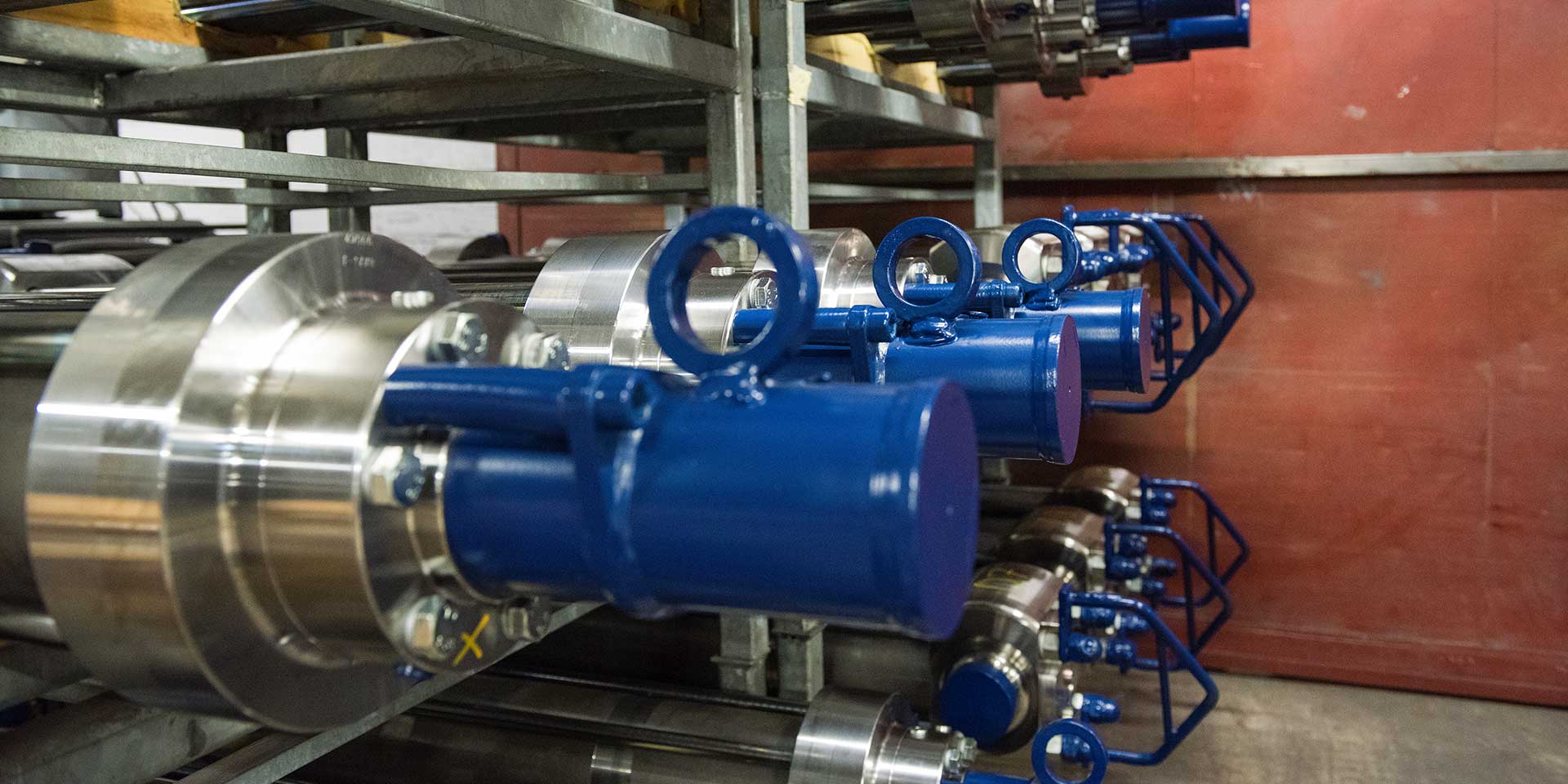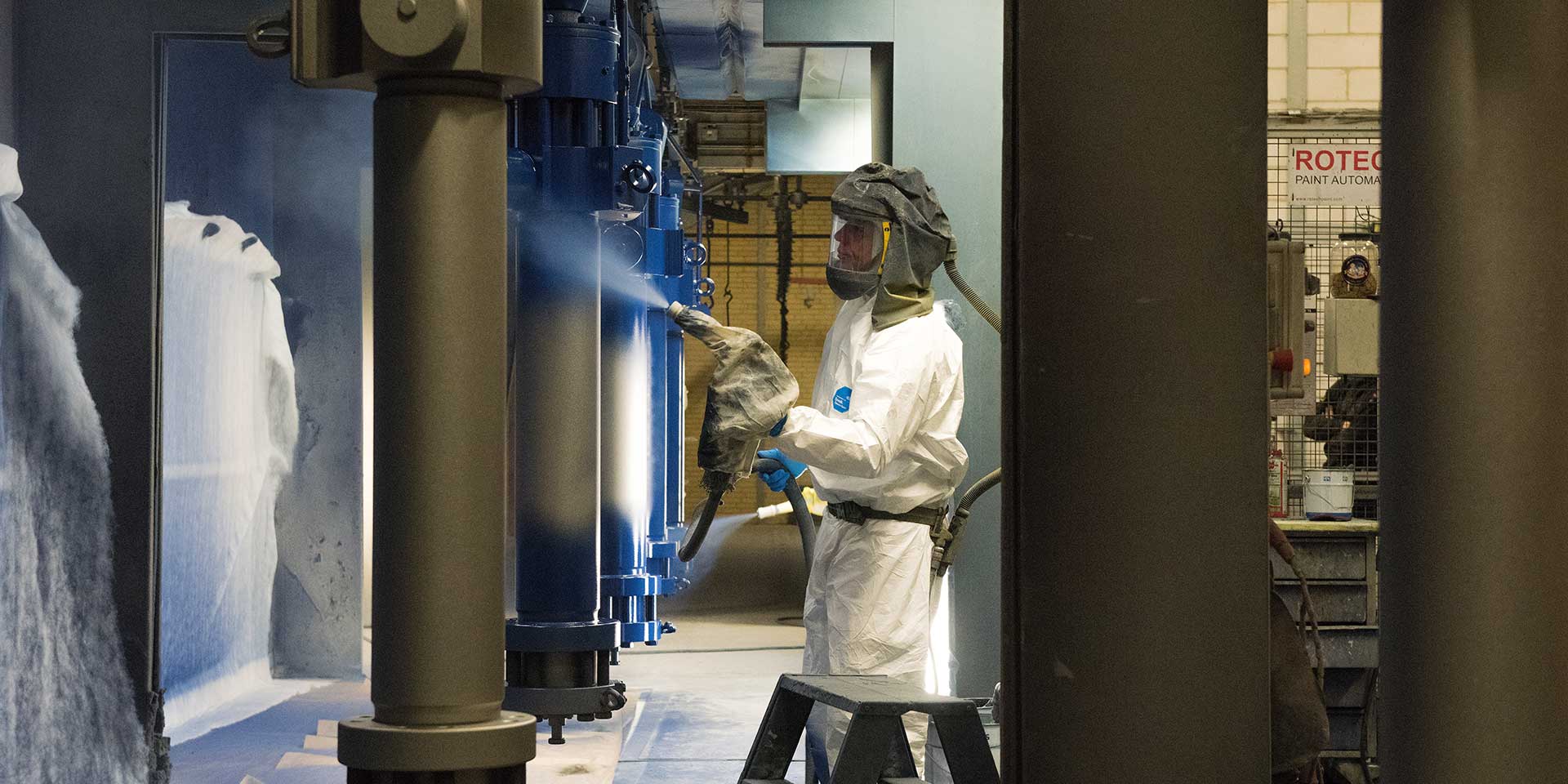 Quality and documentation
Our skilled and well-trained painters can supply large quantities with the same constant quality. In addition, we have a modern large capacity production facility. All items are quality controlled by our Frosio inspectors. Thus, we ensure that all treatment types are delivered according to the customer's requirements with full documentation of the specifications.
The customer's items are continuously checked in the production process by our quality department, which is certified according to ISO 9001.
If required by the customer, our quality department provides documentation of the work performed in a report showing the measurement of the applied layer thicknesses, the humidity, and the temperature during production, etc.
This ensures that the end product is in accordance with the customer's wishes and lives up to current standards and methodologies for good surface treatment.